Warehouse racking safety is a significant factor in the overall warehouse, so there are many steps that must be taken to ensure that your warehouse remains safe. Check out this article for five quick tips to prevent accidents in your warehouse!
What warehouse racking safety procedures should you have?
To ensure safe and efficient warehouse operations, you should have a well-planned safety protocol in place. This will include proper warehouse racking and storage procedures.
Make sure that all racks are properly installed and anchored to the floor. Never use racks that are unstable or unsupported.
Always use caution when working around racks, and make sure that you are properly equipped with safety gear, such as gloves and a face shield.
Keep all hazardous materials out of reach of children and pets, and store them in a safe place away from the racking system.
When transporting materials via a conveyor, always make sure that the system is properly secured to prevent unauthorized access by individuals.
Perform daily inspections of your warehouse racking systems to make sure they are in good working order and free from any damage.
Once every few months, you should perform a thorough inspection of your warehouse racks to ensure that they are safely storing all of your products in proper condition at all times.
You can also have a professional make you check or replace worn-out parts on your warehouse rack systems as needed for safety reasons.
To maintain safety and efficiency, you should have a well-planned inventory count for the year, which includes not only new items but also those in use at any given time.
You should have records regarding the weight and dimensions of each product stored at any given time in your warehouse rack systems, so you can efficiently count them accurately during inventory counts or other inspection missions.
How to reduce the risk of injury and accidents
It is important to take precautions when handling and storing materials in your warehouse. There are several steps you can take to reduce the risk of injury and accidents.
Make sure all materials are properly labeled and tagged. This will help you identify what is needed quickly and avoid confusion.
Use safe storage methods, such as rack storage or pallet storage. This will help reduce the chance of objects falling and causing accidents.
Always keep a watch out for people who might be injured or trapped in an accident. If something happens, be prepared to immediately respond and help victims.
Immediately warn others when something is out of the ordinary and have a plan in place for what to do in case of an emergency. This will help prevent accidents in the future.
These are all common safety precautions you can take, so don't worry if you haven't taken them yet. Follow these tips and other suggestions from OSHA. You'll be well on your way to preventing injuries and providing a safe work environment for employees.
5 steps for a good warehouse racking safety program
The Warehouse Racking Safety Program is essential for any efficient warehouse operation. Follow these 5 simple steps to create a safe racking environment for your staff and your products.
Set up and use the correct racking standards. Use common sense when determining the correct rack height, width, and depth for your product inventory. Make sure all items are placed on racks in the correct order to avoid potential injuries.
Properly load and unload products from the racks. Do not overload the racks or lift products by their edges or handles. Use proper lifting techniques to avoid unnecessary strain on the items being loaded or unloaded from the racks.
Inspect and maintain the racking system regularly. Check for loose hardware, damage, and wear in the racks and replace worn parts as necessary. Cleaning and lubricating the racking systems will help to keep them in good condition and ensure safe loading and unloading of products.
Train your employees on warehouse safety procedures. Make sure everyone understands the importance of following established safety guidelines while working in your warehouse environment. Inform them of any changes or updates to your safety program so they are always aware of what is happening around them.
report findings to your manufacturer and warehouse employees who have the chance to make any needed repairs. Make certain that all reports are in writing, and make sure all information is passed on to other employees for safe handling.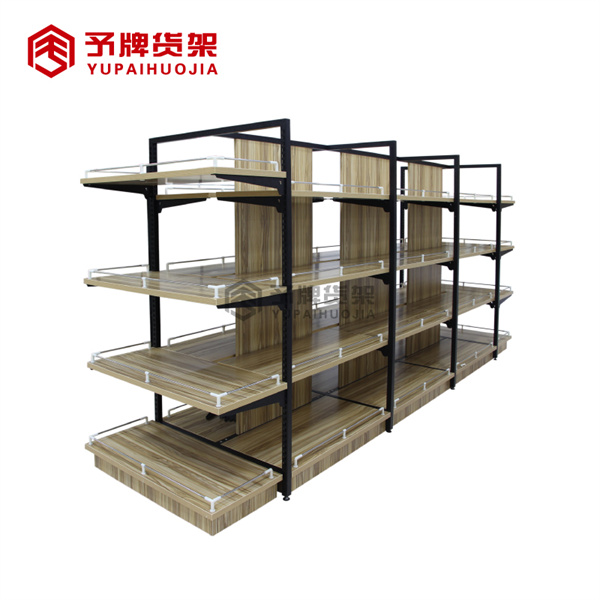 Conclusion
Racking is one of the most important aspects of any warehouse operation. Inefficient or poorly designed racking can cause serious safety issues for you and your employees, so it's important that you take the time to do your research and choose the right racks for your business. By following these simple steps, you can ensure a safe and efficient warehouse environment for all parties involved.