The locker industry is one that has been around for centuries, but has just recently developed into a major industry. In this blog article, we have compiled a list of the 10 locker manufacturers for you to research and explore further. With this list of ten companies, you will be able to find which company would best suit your needs based on the design and materials used.
Introduction
There are many different types of locker manufacturers in the market today. In this article, we will discuss the top ten locker manufacturers and what makes them unique.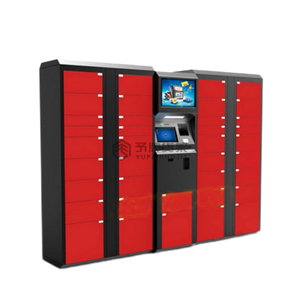 Top 10 Locker Manufacturers In 2022
1. Yupai Rack
Yupai Rack is a professional engaged in supermarket shelves, storage equipment, store commercial display equipment industry experts, products have iron, wood, plastic system three main material series. Through the integration of modularization and customization, high-end stores give unlimited creative space, in order to provide a display scheme suitable for your brand identity. The goal of this company is to provide creative merchandising solutions and products to help customer adapt to changing market needs.
2.Winnsen Industry Co., Ltd.
Since 2006, Winnsen has been the leading supplier for self-service solution with high security, product range covers secured cell phone charging station, parcel delivery locker, luggage locker, laundry locker, electronic locker, car washing machine, vending Kiosk, touch screen Kiosk, waterproof Kiosk, LCD digital signage, outdoor digital signage, digital door viewer and etc.
3. Changzhou Zhongtian Fire-proof Decorative Sheets Co., Ltd.
Changzhou City Zhongtian Fire-Proof Decorative Sheets Co., Ltd. is one of China's largest manufacturers of high-pressure decorative fire-resistant boards with facilities covering an area of 40,000 square meters. Over the years we collected rich experiences and established the famous brands, "Zhongtian".
4. Zhangzhou Jiansheng Furniture Co., Ltd.
Furniture Factory:Zhangzhou Jiansheng Furniture Co., Ltd. is located in China's large production base of steel furniture — Zhangzhou City, Fujian Province.There are many hot selling products.
5. Jialifu Panel Industry (Guangzhou) Co., Ltd.
Specialized in providing high qualified Toilet partitions, Lockers and Bench, Table and Wall cladding complying with ISO9001:2015 International Quality Management System standard, Jialifu is a 18 years old company integrating design, production, sale and installation as a whole.
6. Shenzhen Kerong Electronic Technology Co., Limited
KERONG Industrial Co., Ltd established in 2002, is a professional manufacturer engaged in research, development, production, selling service of electronic locks, intelligent locker systems, digital cabinet locks and other related security products. Over these years, KERONG Industrial has consistently focused on product development as well as personnel training to ensure quality sales and after-sales service.
7. Luoyang CBNT Steel Cabinet Co., Ltd.
Luoyang CBNT Steel Cabinet Co., Ltd. is a professional manufacturer of Steel Cabinets. CBNT is exporting clothing cabinets, filing cabinets, cupboards, shelves, office desks, and safe boxes to 45 countries from all 5 continents of the whole world. Located in Luoyang Industry Area, CBNT Company owns a 21,866-square-meter modern factory, with advanced equipment and production lines.
8. Liaoning Smile Technology Co., Ltd.
Liaoning Smile Technology Co., Ltd, established in 2005, occupying 13,000sqm, has 150 staff members, is a professional manufacturer engaged in the research, development, production, sale and service of customized steel metal fabrication,cabinet,console,various metal enclosure.
9. Shenyang Meizhige Furniture Manufacturing Co., Ltd.
Shenyang meizhi furniture manufacturing co., LTD. Was established in 1994. It was originally named as shenyang meige furniture factory and changed its name in 2013.After the establishment of many years, according to the market demand of some professional customers, set up a professional design, research and development manufacturing, sales and after-sales service in one of the modern furniture production enterprises.
10. He Shan Teng Le Hardware Products Co., Ltd.
Located in Heshan Guangdong province,Heshan Tengle hardware Co,.LTD, established in 2017,a comprehensive steel furniture enterprise integrating design,development,production, and sales.With the construction of nearly 150,00 square meters of modern standards plant.
Top 10 Trends in Locker Manufacturing
There is a lot of change happening in the locker industry, and we are here to report on some of the top trends. Here are ten of the most popular trends in locker manufacturing today:
Biometric Locker Systems
New Design Variations of Traditional Locker Designs
More Efficient and Secure Locking Mechanisms
Multi-Unit Locker Systems
Addition of Social Media Features to Locker Systems
Increased Use of LED Lighting for Locker Display
Integration of Audio and Video Capabilities into Locker Systems
Introduction of new Finishes and Colors for Locker Hardware
Development of Customizable Lockers for Specific Sports Teams or Institutions
Increased Use of 3D Printing in the Manufacture of LOCKERS
Unconventional Locker Styles
locker manufacturers have to come up with unconventional designs to keep up with the times.
Locker manufacturers have to come up with unconventional designs to keep up with the times. This is because people are changing their habits and want to lock their belongings in a way that is unique and different from everyone else. This means that locker manufacturers need to create designs that are not only practical, but also stylish.
Some of the most popular unconventional locker designs include locker boxes that open from the front or the back, and locker gardens that are filled with plants and flowers. These designs not only offer a more comfortable experience for users, but they also help to create a more luxurious environment.
Popular Portable Lockers
There are many portable lockers on the market, but which ones are the most popular?
To find out, we looked at the popularity of portable lockers on Amazon. We found that the three most popular portable lockers are the Eagle Creek Fastpack Locker, the Lockrite RapidLok 2.0 Lockable MoneyBox, and the Thule T2 Prodigy Hitch Rack.
These three lockers are all very popular because they are easy to use and store. They can be carried around easily and fit in small spaces. They also have features that make them more convenient to use, such as quick release straps and key hooks.
If you are looking for a reliable, easy-to-use locker that you can take with you anywhere, these are the three top choices.
Conclusion
If you're looking for a top-quality locker manufacturer, then you should definitely consider investing in a locker from one of the brands on this list. Not only will you be getting an affordable product that will last for years, but each of these brands also has a reputation for quality and customer service that is second to none. So what are you waiting for? Invest in a locker from one of these top-rated manufacturers today!